School Gallery
Conkers!
KS2 Children had a wonderful day at Conkers in July 2019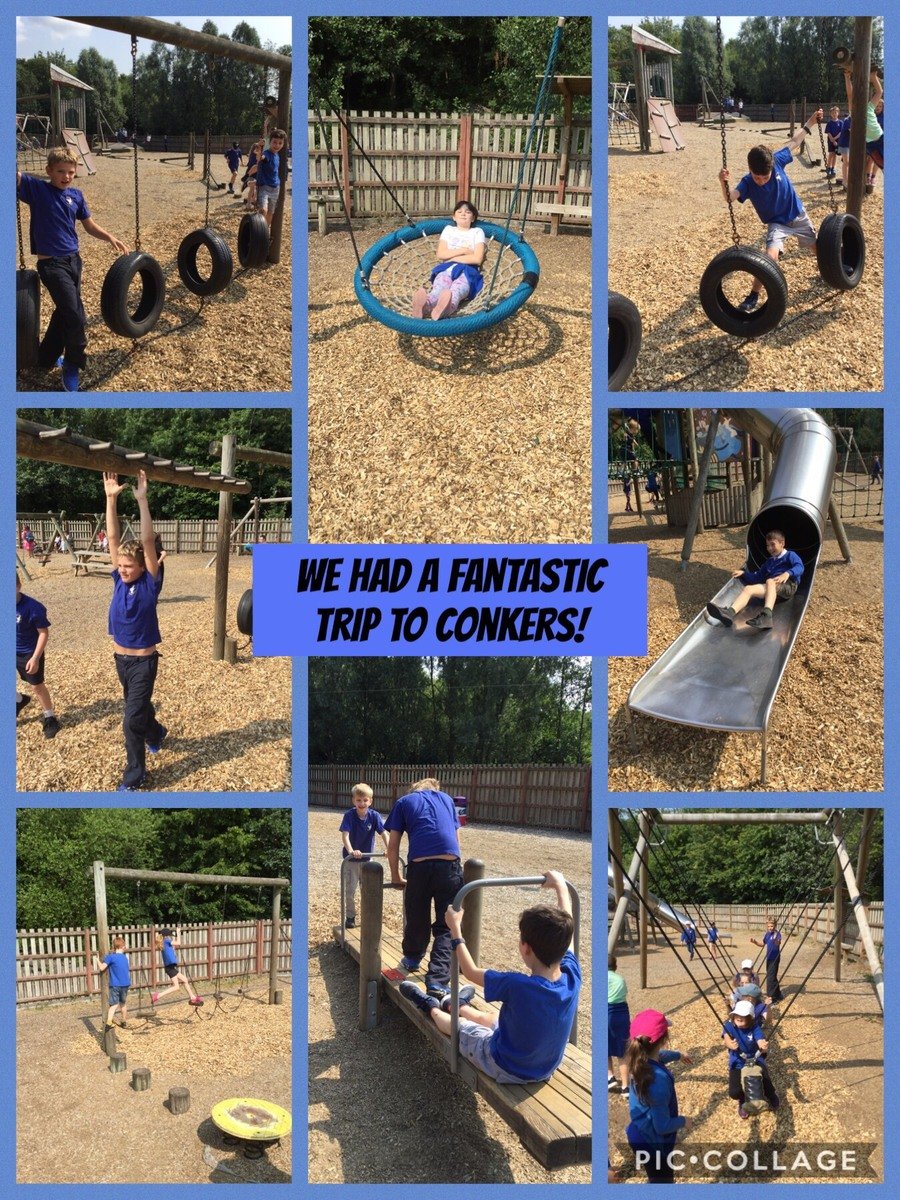 Dove Valley Swimming Gala
Congratulations! the team won 8 out of 9 races to bring the cup back to Doveridge.
Class 3 & 4 Visit Harry Potter World at the Warner Bros. Studio
Snowy Day!
The children had great fun in the snow.
Lets go outside!
Enjoying the autumn days playing in the playground and exploring the wood.
Jungle Book
What a treat! The whole school were entertained by a visit from M & M Theatrical Productions, who performed their version of the popular Jungle Book story. All the actors played multi-roles which kept the audience on its toes. The children clapped and sang with enthusiasm, even the staff were encouraged to join in with the dancing!
PTA Family Theatre and Picnic
Thank you to everyone for coming along and supporting the brilliant 'My Pet Monster and Me' theatre evening. Much fun was had by all as you can tell from these photos!
Science Week July 2016
The children enjoyed a number of engaging activities to mark Science Week. Hedgehog house building was a real hit with the children!
Jump Off
On Friday the 1st of July 2016, we had our amazing Jump Off; everyone tried very hard, and had a great time. We all tried our very best to be brilliant! It was not only for fun, it was too raise money, as well! We all showed off our super skipping skills!
I'm sure the British heart foundation will be very proud! (We will keep you up to date with how much money we raised!) Thank you.
Fathers Day Lunch
We've had our grandparents, our mums and now our fathers in for lunch. We've loved having them!
Dinner was delicious and here are a few shots from the fun we had.
Wishing all you all a very Happy Father's Day!
QEGs Football Tournament
Well done to all who played and supported the QEGs football tournament. Doveridge came 2nd in their league!
Peter Pan Production
The children performed an outstanding production of Peter Pan in December 2015. They worked so hard and everyone that attended enjoyed a brilliant play. Well done to all the children and everyone involved.
Charlotte's Web
The children were very lucky to be treated to an impromptu visit from Charlotte's Web. The cast and production was very much enjoyed by all and what a great surprise!
National Memorial Arboretum
The children visited the Arboretum, giving them the opportunity to see some of the 300 thought-provoking memorials, each with a story to tell and fascinating symbolism to discover.
St Cuthbert's Church
Class 1 children visited the church and enjoyed taking part in a wedding and christening.